About Us
The Feed Barn has been in business for 40 years. We know that being a pet supply store means that we need to offer a complete line of quality products and have knowledgeable associates who care first about our customers and their animals.
If it walks, crawls, swims or flies then there is a good chance that we have a product designed to meet your animal's needs. Our knowledgeable staff is here to answer your questions and help you choose the best products for your animals.
Quality Pet Supply Brands We Carry in Our Brewster, NY, Mahopac, NY and New Milford, CT Stores Include:
Blue Buffalo
Blue Seal
Four Paws
Frontline
Nutro
Purina
Taste of the Wild
Wellness
Some of our great New Milford staff!
Meet Paul!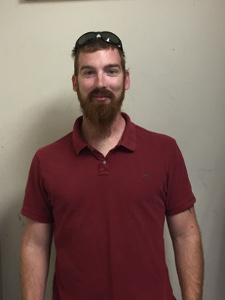 Paul Ganong is the manager at The Feed Barn of New Milford. He has been with The Feed Barn for over a decade. During that time, he has obtained vital skills to encourage the store to thrive, with vast product knowledge and outstanding customer service. He has an interest in all things music and woodworking, and when not on duty he can be found spending time with his family and their 3 pit bull mixes.
Meet Eric!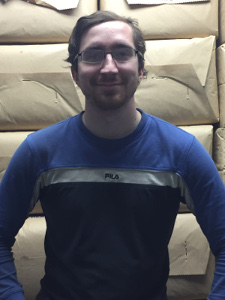 Eric has been with The Feed Barn of New Milford for over two years. He is cool, calm, and organized, and is also the in house dog whisperer. Eric is looking forward to fitting your dog with the proper harness or helping your dog find the best nutrition for any budget. Eric lives with his poodle named Lady. A fan of small town life, Eric enjoys the simple pleasures. His hobbies include reading and playing Dungeons and Dragons.
Meet Dan!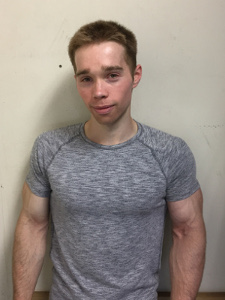 Dan has been with The Feed Barn of New Milford for a year and a half. With an eye for cleanliness Dan is always looking around the store to find ways to improve customer satisfaction. Always eager to assist with customer order fulfillment and carry-outs. Dan has a passion for automobiles with clean lines and is a physical fitness guru.
Meet Kyle!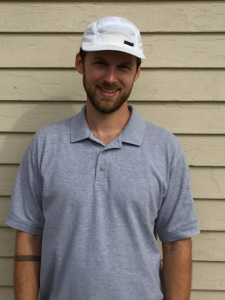 Kyle is a seasoned employee with The Feed Barn of New Milford. Always intent on satisfying customer needs, Kyle shows a keenness on making product knowledge available to all customers and is ready to place any special orders you may have. He is studying to be an EMT, and employee safety is a great concern of Kyle's. As an advocate for healthy oceans, you can find him floating on the sea on handmade surfboards. Kyle and his girlfriend have a Puggle named Bailey and enjoy hiking together.
Meet Julien!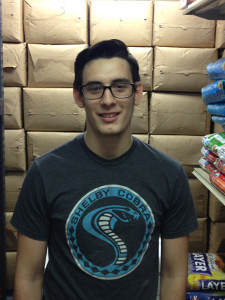 We would like to welcome Julien as the newest member with The Feed Barn of New Milford. He shows great promise, is quick to learn and even quicker with a smile. Julien has a dog and a cat. When not on duty he enjoys spending time with his family and bike riding.
We would also like to thank Brendon and Drew for their hard work!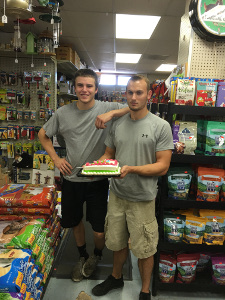 Both of these gentleman have gone back to college. We wish them luck!